Polymers - A Property Database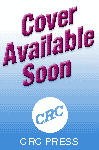 Polymers - A Property Database provides scientific and commercial information on polymers in a single, first-stop reference invaluable to anyone involved in polymer science and technology.

It guides the user through the primary literature via reference citations and through the realm of supplier details by providing trade names and commercial product information. No single polymer dictionary supplies all the data found in Polymers - A Property Database in such a user-friendly, fully searchable system.
Textile Manufacturing Basics CD-ROM

What is it?
• CD-ROM & 200-page Guide
• Permanent, on-site resource • Interactive, computer-based training
• Cost-effective & flexible

Who is it for?
• New textile & apparel employees
• Non-technical employees
• Industry Suppliers • Related Industries
• Educational institutions

What does it cost?
• Just $400! Comparable classroom-based training program would cost over $1,000 per trainee.